3 tags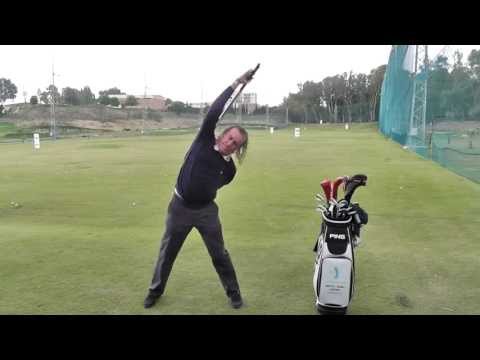 3 tags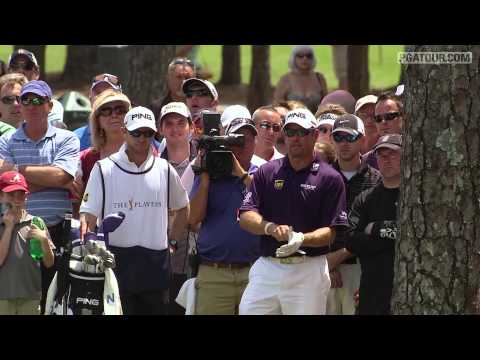 8 tags
Players with Merion Experience to Watch
Since it's been 32 years since Merion has hosted a US Open, there won't be a single player in the field who has played an Open at the historic course in Ardmore.  There will be several players however that do have USGA Championship experience at Merion as the course played host to both the 2005 U.S. Amateur and the 2009 Walker Cup.  Incidentally, two players, PGA TOUR Pro Brian Harman...
3 tags
Limited US Open Tickets at Merion Still Available
Tickets for the four Championship rounds for the 2013 U.S. Open at Merion are now sold out.  A limited number of Practice Round tickets are still available: $50 Grounds tickets are available for Monday only. $75 Trophy Club (pavilion access) tickets are available for Monday and Tuesday. $250 1895 Club tickets (pavilion access includes food and beverage) tickets are available for Monday,...
4 tags
"Never heard of Derek Ernst until this week…"
– Luke Donald talks about last week's 2013 Wells Fargo Championship winner at Quail Hollow.
3 tags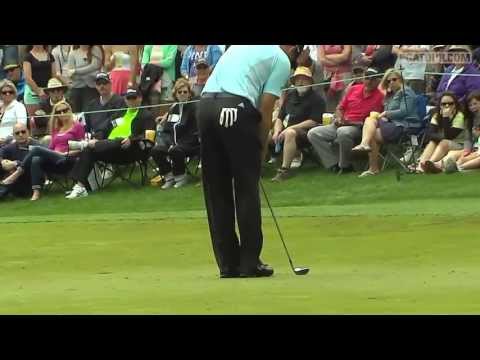 3 tags
4 tags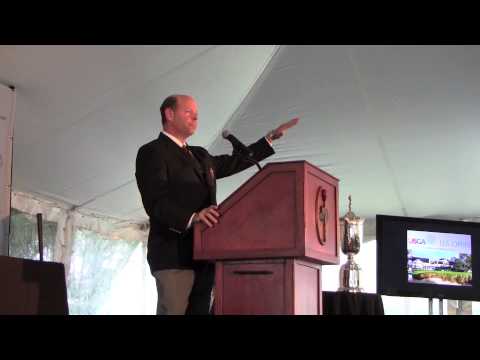 4 tags
"Merion has got six or seven holes that are not very hard, and several of them in..."
– Jack Nicklaus
3 tags
US Open Early Odds
The early odds are out for the 2013 US Open, and, as expected, Tiger is once again the favorite heading into the year's second major at Merion Golf Club.  ODDS TO WIN: TIGER WOODS 9/2 RORY McILROY 10/1 LEE WESTWOOD 20/1 PHIL MICKELSON 25/1 ADAM SCOTT 25/1 BRANDT SNEDEKER 25/1 JUSTIN ROSE 25/1 [[MORE]] LUKE DONALD 30/1 CHARL SCHWARTZEL 30/1 DUSTIN JOHNSON 30/1 MATT KUCHAR 30/1 GRAEME McDOWELL...
3 tags
Charity Golf Outing to Help At-Risk Children
The National Association of Insurance and Financial Advisors of Greater Philadelphia (NAIFA-GP) has again partnered with CHS of NJ for their golf outing to benefit at-risk children of our communities. The event will be held on Wednesday, September 12, 2012 at Northampton Valley Country Club in Richboro, PA, with a shotgun start at 1:00 p.m.  Registration fee includes complimentary range balls,...
2 tags
$20 OFF at Scotland Run
Save $20 per person on the Daily-fee rate at Scotland Run Golf Club.  All you have to do is "Like" their Facebook page.   Scotland Run, located in Willimstown, NJ, is ranked #2 among public access courses in the Philadelphia area. Visit their Facebook page now! Valid for up to 4 players.  Coupon must be presented at check in.  Excludes previously scheduled tee times, memberships and...
1 tag
One Family; Three Hole-in-ones
Honeybrook, PA – In order to spend time together, many families share the same hobbies and interests. For three members of the Wren family from Morgantown it's more than just a hobby. Thirteen-year-old RJ, his mother Mary and father Russ are all skilled golfers. Once or twice a week they golf together to bond and improve their game. And now, the Wren's have achieved something never before done at...
3 tags
"There have been a lot of times where I've struggled, and it's been..."
– Phil Mickelson during Monday's Hall of Fame induction speech.
2 tags
Ace at Scotland Run
Congrats to William Green of Downingtown, PA for his hole in one at Scotland Run GC in Williamstown, NJ (Ranked #2 in Philly's Best Courses 2012).  William's ace came on 4/30/12 on the 13th hole, playing 190 yards with a 4-hybrid.  The shot was witnessed by Craig Connonlly and Tom Bradshaw.
2 tags
Rosemont's Thomas Selected as CSAC Golf Coach of...
In only his second year at the helm of the Rosemont golf team, head coach Bob Thomas was selected by his peers as the recipient of the 2012 Coach of the Year award for Golf in the CSAC. In the program's second year of competition, Thomas' team improved dramatically using a team made up of freshmen to win one tournament, finish second in three tournaments and finish in third place in two other...
2 tags
Tiger Records Fan Q&A for His Website →
Tiger Woods recorded and posted a Q&A on his website today from fan-submitted questions.  The video, nearly 15 minutes in length, offers nothing ground-breaking but provides an interesting glimpse of Tiger that his fans will enjoy.
2 tags
WCU Men's Golf Qualifies For NCAAs
West Chester University's men's golf squad learned that it qualified for the 2012 NCAA Division II Atlantic & East Regional late Friday in an announcement from the NCAA. The regional will be played at the Hershey Country Club – East Course in Hershey, Pa. from May 7-9.   The Golden Rams selection marks the second straight year in which West Chester has been picked as a team to play in the...
3 tags
Proposed Amusement Tax Could Cost Golfers
East Vincent Township, home of Kimberton Golf Club and Spring Hollow Golf Club, is proposing an amusement tax that will be voted on during their next meeting on May 2nd at 7:30pm.  The proposed tax will be at 5% of the greens fees collected.  This tax will likely be passed on to the golfer, which could set a dangerous precedent around the Philadelphia area.   Kimberton GC is asking golfers to...
3 tags
"Justin Bieber is the only person I talked to on the phone that night after I..."
– Bubba Watson after winning The Masters.  Seriously.
3 tags
3 tags
Skippack Hosting Bridgestone Ball Fitting Demo
On Thursday, April 26th from 12-5pm, Skippack Golf Club will be hosting a Bridgestone Ball Fitting Demo Day. [[MORE]] The Bridgestone Ball Fitting Process works as follows: With your driver, you will hit a series of shots with your current golf ball of choice. The high-speed cameras in the Science Eye Launch Monitor system will capture multiple measurements and use that data to calculate your...
2 tags
Demo Days at Honeybrook GC
This Friday, April 27th, from 3-7pm, and Saturday, April 28th, from 11-3pm, Honeybrook Golf Club is hosting Demo Days.  The event will feature equipment from Ping, Cleveland, Cobra, Tour Edge, US Kids Golf and Adams Golf. This free event is open to the public and will feature music, beer tasting and massages!! [[MORE]] About Honeybrook GC Honeybrook Golf Club sits along the historic West...
1 tag
Junior Kickoff Fun Day at Honeybrook
UPDATE: Due to the heavy rains last Sunday, the Junior Kickoff Fun Day at Honeybrook GC has been rescheduled to this Sunday, April 29th, from 3-5pm. This free event will feature a Clinic, games and food and give kids the opportunity to try out U.S. Kids Golf equipment. The Fun Day will also offer the chance to try out Honeybrook's newly created PGA Family Course. Contact the Golf Shop for...
3 tags
WCU Men's Golf Ties For Sixth At Cecil B....
INDIANA, Pa. - Griffith Basehore (Middletown, Pa./Lower Dauphin) and Connor Lefever (Lancaster, Pa./Manheim Twp) each shot a 149 as West Chester University placed in a tie for sixth at the 49th Annual Cecil B. Spadafora Invitational at the Indiana Country Club Monday afternoon. A pair of golfers shot a 75 and a two others carded a 76 on the final day of the tournament as the Golden Rams moved up...
5 tags
Low Quantity but High Quality for New Public... →
In terms of new golf course openings, 2012 is going to be a very good year around the world despite the low number of new courses.
4 tags
Sister Clubs Scotland Run and Ballamor Go Green
John Igoe, Scotland Run Golf Club General Manager, has announced that Ballamor Golf Club has completed construction on a solar energy system with another project slated to be completed at Scotland Run Golf Club in the next several months. Taking advantage of a federal tax incentive, the owners of the sister golf courses decided that the time was now. [[MORE]] According to NJ's Clean Air Program,...
3 tags
PSU Abington Wins Philadelphia Intercollegiate
Penn State Abington and Penn State Berks finished 1 and 2 in the seven team Philadelphia Intercollegiate golf tournament hosted by Rosemont College at Llanerch CC yesterday. Abington won the 1st place award by three strokes over PSU Berks, 332 (+48) to 335 (+51). The host Rosemont team finished in 3rd place, only five strokes off of the winning pace. Dylan Amin of PSU Abington won the Individual...
2 tags
The First Tee of Greater Philadelphia Summer Golf...
The First Tee of Greater Philadelphia will be holding three Summer Golf Camps this July at Walnut Lane Golf Club in Philadelphia. Session 1: July 10th – 13th (Ages: 6-12) Session 2: July 17th – 20th (Ages: 6-12) Session 3: July 24th – 27nd (Ages: 12+)  Camp Time: 9:00am – 12:00pm Cost per session: $95.00 Each Child will receive: 12 hrs of PGA Golf Instruction Hat and shirt Lunch/Snacks...
2 tags
Puma and Nike Golf Fashion Show at Golf By Design...
Golf By Design in the King of Prussia Mall (3rd Floor above Cheesecake Factory) is hosting a Puma and Nike Golf Fashion Night on Saturday, April 14, 2012 from 5p-8p. Stop by if you're in the area to check out all of the latest apparel and shoes from Puma and Nike Golf for 2012 for men, ladies, and juniors.
5 tags
Honeybrook GC Introduces PGA Family Course for...
 Honeybrook Golf Club in Honey Brook, PA is introducing its PGA Family Course for the 2012 season.   The Chester County course, ranked #10 in the PhillyGolfGuide.com Course Rankings, hopes to provide families and beginners with a more rewarding golf experience.  This is a tremendous forward-thinking initiative that will help grow the game of golf and will benefit all involved.  We hope more area...
2 tags
Course Photo Tour - Honeybrook Golf Club
Check out some great photos of Honeybrook Golf Club, Philadelphia Golf's best hidden gem, located along the historic West Branch of the Brandywine Creek among the Amish farms of Chester County, Pennsylvania - just a 35 minute drive from King of Prussia. [[MORE]]
3 tags
Azinger Rips Tiger
On Monday on SiriusXM's Mad Dog Radio channel, Paul Azinger ripped into Tiger Woods for his club-kicking antics at the Masters. "Tiger's antics this week were an embarrassment to the game, to the membership at Augusta," Zinger said. "I was really disappointed to see him carry on that way. He's not trying to endear himself to anybody. And after he won Bay Hill I thought,...
4 tags
"What will I take from this day? Third place. It's not what I was hoping..."
– Phil Mickelson after his T-3 finish at the 2012 Masters.
3 tags
Double Eagles in Masters History
There has been some misinformation floating around about Double Eagles at the Masters.  Louis Oosthuizen's albatross on Sunday was the fourth in Masters history and the first on the 2nd hole.  The last Double Eagle was recorded in 1994.  All four par 5's have now each had one Double Eagle.  Here is the complete list: Gene Sarazen, 1935, 4th Round, #15. [[MORE]] Bruce Devlin, 1967,...
1 tag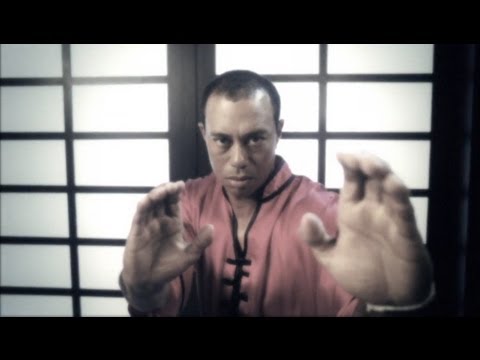 2 tags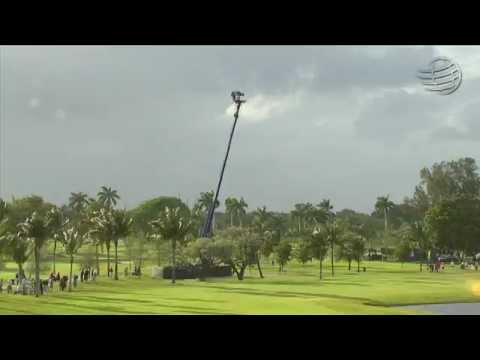 3 tags
"It would have been easier to go with a big name. And instead, they went with the..."
– Phil Mickelson on the selection of Gil Hanse to design the 2016 Olympic Golf Course.
3 tags
Malvern's Hanse Lands Olympic Design Gig
Local architect Gil Hanse was selected today to design the 2016 Olympic golf course in Rio de Janeiro, winning the selection Wednesday over Jack Nicklaus, Greg Norman and Gary Player, amongst others. Hanse Golf Design is located in Malvern, PA and has a strong presence in the Philadelphia golf scene, including the design of the fantastic Applebrook GC in Malvern.  Hanse also designed the now...
3 tags
G/FORE Golf Gloves Add Color to the Game
We recently stumbled upon a very cool new product that's making its way around golf circles.  You may have noticed a few Pros wearing different colored golf gloves this year, as well as a few high profile celebrities at last week's AT&T Pro-Am at Pebble Beach, including Bill Murray. Turns out, these premium AA Cabretta leather gloves are from a company called G/FORE and they...
2 tags
Hole-in-one at Scotland Run!
Congrats to Steve Stumpo of Turnersville, NJ for recording a hole-in-one on Saturday, February 18th at Scotland Run Golf Club, PhillyGolfGuide.com's #2 Ranked Public Course in the Greater Philadelphia area. Steve aced the 9th hole from 165 yards using a 4-iron.  The feat was witnessed by playing partners Terry Matla, John Millard & Alan Kardon.
2 tags
Fan Reaction to Mickelson's 72nd Hole Birdie Putt
Here was the "unique" fan reaction after Phil Mickelson made a 25-foot birdie putt on the 72nd hole at the Northern Trust Open yesterday to force a playoff with eventual Champion Bill Haas. http://www.businessinsider.com/fan-after-mickelson-putt-2012-2
4 tags
Aronimink's Kiddie Receives Local and National...
Jeffrey Kiddie of Aronimink Golf Club in Newtown Square, PA, leads the way for his fellow professionals as he takes home the Philadelphia Section's top honor, Golf Professional of the Year. Kiddie, along with the other award winners, will be honored at the Section's Spring Meeting being held at Radnor Valley Country Club in Radnor, PA on Monday, April 2. This marks the second consecutive year...
3 tags
LuLu Country Club is Saved
From Joe Logan at MyPhillyGolf.com: The deal to save LuLu Country Club is done. The 100-year-old club, which had been facing the prospect of financial collapse, on Thursday agreed to a long-term lease deal with RAM Golf Management, a Florida company that also been managing Yardley Country Club since March. LuLu and Yardley will become, in effect, sister clubs, with members holding joint...
1 tag
Are Americans Making a Comeback?
With the Europeans currently holding the Ryder Cup and Internationals having a strangle-hold on the top of the Official World Golf Rankings, it appears the Americans are ready to fight back.  With Phil Mickelson's win at Pebble Beach, the Americans have claimed the first six events on the 2012 PGA TOUR calendar.   The streak marks the longest run of American wins to begin a PGA Tour season...
1 tag
Gulbis Discusses Her Bodypainting SI Swimsuit...
LPGA Golfer Natalie Gulbis discusses her appearance in the 2012 Sports Illustrated Swimsuit Edition.  Gulbis is featured with other athletes in body paint "bikinis": http://www.golf.com/tour-and-news/natalie-gulbis-discusses-her-bodypainting-shoot-si-swimsuit-issue
5 tags
"I do believe for the first time in Tiger Woods' career, he was intimidated..."
– Brandel Chamblee's comments during Sunday's final round coverage of the AT&T Pebble Beach National Pro-Am where Phil Mickelson dominated Tiger Woods by 11-strokes to claim his 40th TOUR victory.
4 tags
Highest Rated Final Round at Pebble in 15 Years
Phil Mickelson and Tiger Woods together in the final round has produced the highest rating for CBS Sports at Pebble Beach in 15 years. The network said Monday the overnight rating from final round was 5.1 with a 10 share, which was up 96 percent from last year. It was the highest rating for the final round of the Pebble Beach National Pro-Am since a 5.8 with a 13 share in 1997, when Mark...
3 tags
Furyk Sliding
Jim Furyk has finished at No. 50 in the final 2011 Official World Golf Ranking (OWGR). It is a substantial fall only one year removed from a career year in 2010 in which Furyk won 3 times on the PGA TOUR and claimed the FedEx Cup.  Furyk began the year at No. 5 in the world.   The only positive for Furyk is that he narrowly claimed a spot in the Masters, to be played April 5-8, by virtue of being...